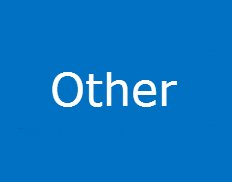 Development of automated simulation models based on Industry 4.0 for the agri-food industry - DiASpORA 4.0
Details
Sectors:
Information & Communication Technology, Mechanical Engineering
Date posted:
Jul 15, 2020
Description
Description:
The DIASPORA 4.0 project has been carried out using the most modern modeling and simulation techniques dedicated to analyzing the best design for an industrial plant. This type of tool enables methodologies that allow investigating the most appropriate characteristics or parameters with respect to, for example, the capacity of an intermediate stock or the number and type of machines and installations. In summary, the search for simulation models aims to reproduce different plant designs using the "What if" analysis.
The objective of this project has been to obtain three simulation models, developed by CARTIF for the companies Queserías Entrepinares, Moralejo Selección and Huercasa 5ª Gama, within the AEIs project coordinated by Vitartis; using simulation software based on discrete event models.
The computer simulation of discrete events applied in this project has become a very important support instrument to make the operation of production systems more effective. Among other things, this is due to their ability to implement behaviors and track the stochastic and dynamic properties of individual processes, and thus predict their behavior.
Computer simulation has made it possible to expand the study of these complex systems that cannot be modeled by other mathematical and statistical methods. This simulation can be used to determine the status of certain controllable inputs in a system that will make the system outputs in their most favorable or optimal condition.