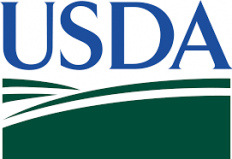 Acqua Logic Seawater Chilling Units
Details
Date posted:
Oct 15, 2020
Description
Notice ID: 12305B20NOI5848
Description:requirement is for 333415 Air-Conditioning and Warm Air Heating Equipment and Commercial and Industrial Refrigeration Equipment Manufacturing, and the size standard is 1250.
General Description:
Quantity of two-Model No. HP-1, 1.5- ton, 230V 1Ø, R-410a Air-cooled Water Heat Pump Package.
Includes:
• Outdoor rated 1.5-ton condenser with scroll compressor.
• Titanium tube / Schedule 40 PVC shell evaporator with 2" water I/O.
• 304 stainless steel equipment stand.
• Digital LED system temperature controller.
• Safety water flow cutout switch.
• Hi / low voltage monitoring.
• Low ambient fan head pressure controls.
• Coastal "Tropi-Coat" Marine condenser coating.
• Extended limited 5-year parts and labor warranty (Condenser only)