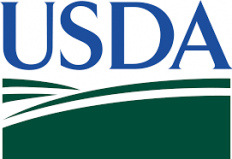 Details
Sectors:
Laboratory & Measurement
Date posted:
Nov 30, 2020
Description
Notice ID: 12405B20-1013159
Contract Award Number: 12405B20P0439
Description:
Growth Chamber will be specifically used to research entomopathogenic fungi / insect and mite interactions using tissue culture and petri dish bioassays and eventually plants. Consequently the growth chamber must have the following multi-application specifications with the ability to be reconfigured / upgraded as research evolves:
Interior size needs to be large and accommodate at least 56 ft3 growth volume with the ability to initially configure for tissue culture and incubation and eventually accommodate small and large plants as research evolves. We understand the growth area will decrease as the growth chamber is reconfigured to accommodate larger test subjects.
Four tiers / shelves per side, one side for treatment and the other for the untreated control.
Shelves should be able to support up to 40 lbs each and be adjustable/removeable.
Standard door on each side/half of the chamber (36") to accommodate shelf / lighting reconfiguring and removal as research evolves.
Growth chamber programs must include lighting intensity of 275 µmol/m2/s intensity; lamp with LED fixtures and have the ability to remove lamp heat by the refrigeration system.
Temperature range +4°C to +40°C lights OFF and +10°C to +45°C lights ON.
Airflow is very important. The growth chamber must have the capability to conduct tissue culture with low light and multiple tiers to maximize space and provide upward airflow to minimize condensation in petri dishes for entomopathogenic fungi / insect bioassays.
Airflow in the cabinet should be discharged upward to remove all lamp heat and ensure temperature uniformity within the cabinet which is crucial for successful entomopathogenic research.
Ambient relative humidity (50% RH) is not sufficient for entomopathogenic fungi research. Simply determining what the relative humidity is within the growth chamber is not adequate. The growth chamber must have humidity control using ultrasonic humidification and the ability to maintain percent relative humidity between ~75-90%. The growth chamber must have the capability to maintain %RH at selected settings within this range.
The growth chamber should also have bypass humidification option to remove humidity depending on any given experiment criteria and be equipped with a condensate drip pan.
Growth Chamber programming should allow for real-time user programs (up to 12 or more) to create daily, weekly or seasonal schedule programs for any given experiment.
Growth chamber data logging and graphing capabilities must at a minimum include these local data parameter variables: temperature, humidity, and lighting.
Data must be automatically logged at least every 10 seconds regardless of the number of parameters and have the ability to be remotely accessed for trend analysis and graphing.
Additionally pre-configuration of the growth chamber that allows lab personnel to easily change applications (from tissue culture / incubation to plants) and does not require a skilled tradesperson or company representative is optimum to save personnel time and added money. The ability to upgrade functionality when research changes in my laboratory over time (enhanced incubation, capability to conduct experiments on tall and short plants) will save the agency money by not requiring additional growth chambers as well as enhancing research capabilities.