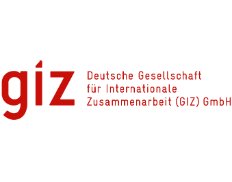 Skalierung von digitalen Agrarinnovationen durch Start-ups (SAIS) / Scaling of Digital Agricultural Innovations by Start-ups (SAIS)
Details
Sectors:
Agriculture, SME & Private Sector
Categories:
Consulting services
Date posted:
Jan 20, 2021
Description
Reference number: 81261623
Title: Skalierung von digitalen Agrarinnovationen durch Start-ups (SAIS) / Scaling of Digital Agricultural Innovations by Start-ups (SAIS)
Vergabeart: Verhandlungsverfahren ohne Teilnahmewettbewerb
Art und Umfang der Leistung: Beratung, allgemeine Dienstleistung
Information on framework agreement: Conclusion of a framework agreement
A dynamic procurement system has been set up
---
Detailed description of project
The purpose of SAIS was to increase the investor readiness of selected African start-ups active in the food and agriculture sector that were in the post-seed phase and about to scale. For this purpose, the project provided tailor-made company development and venture building (e.g. improving business models, product development, customer relations, marketing strategies, financial management) through an Investment Readiness Programme (IRP) for start-ups and facilitated access to additional investment and business opportunities. Every year one cohort of up to 16 start-ups were selected for participating in the Investment Readiness Programme (IRP).
SAIS entailed the following three components:
Identification and selection of start-ups to be supported (action area 1)
Company development and venture building programme for the selected start-ups (action area 2)
Investor and business partner relations and matchmaking (action area 3)
Luvent Consulting was responsible for implementing the above-mentioned action area 2 in close dialogue and under the oversight of SAIS for two (2) successive cohorts of start-ups, namely the ones starting in 2020 and 2021. This included the following main tasks:
Needs assessment and business development plans for selected start-ups
IRP programme design (how the company development is implemented over the time period)
IRP implementation - provision of training and advice, largely virtual
Start-up progress tracking in collaboration with the SAIS project team
Coordination and the provision of additional business development services.
Additionally, Luvent supported the SAIS project team with the identification and selection of start-ups (action area 1) and matchmaking activities (action area 3).
Through the tasks implemented, Luvent Consulting contributed to achieving the SAIS-project output: "The growth, innovation and management skills of the selected start-ups are improved". This output was measured along the following output indicators:
increase of revenue by 50%
increase of total amount of customers and users of the digital innovations by 50%
development of a new market (new customer segment or new geographical region)
introduction of a new product or significant improvement of the core product
significant improvement or optimisation of the business model.
Additionally, under IRP, the company development measures were gender-sensitive and oriented at the promotion of gender equity.
Type and scope of services provided
Supported the selection of the fellows that participated in the IPR
Conducted a needs assessment and elaborated tailored business development plans for each startup
Designed and implemented the venture building programme for startups, including trainings, coaching, and mentoring
The company development measures were ensured to be gender-sensitive and actively promoted gender equality to the greatest extent
Identified and contracted relevant service providers to improve the operations of the startups
Provided coaching & mentoring
Organised a Demo-day/innovation fair/investor link-up event with investors and other business partners
Identified potential investment and business partners and supported matchmaking and cooperation agreements.