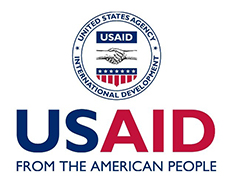 Peace through Evaluation, Learning, and Adaptation (PELA) Task Order, West Africa Activity
Details
Sectors:
Democratization, Media and Communications, Training
Categories:
Consulting services
Date posted:
May 12, 2022
Description
Notice ID: 72062418F00001

Description of Requirement: modify Task Order No. 72062418F00001, under the IBTCI IDIQ No. AID-OAA-I-15-00022 with International Business & Technical Consultants, Inc for a No-Cost Extension using AIDAR 706.302-70(B)(5). Under this six-month no-cost extension, IBTCI will continue to support the Regional Peace and Governance Office (RPGO) to implement: five desk studies, two complexity aware monitoring and evaluation trainings, CVE learning and sharing practitioner events, facilitate internal USAID workshops, organize learning circles on Democracy Human Rights and Governance/CVE topics, provide multimedia communications product, update RGPO's learning agenda, provide CVE Briefings, communications products and conduct the second phase of the Community Generated Indicators Studies in Burkina Faso.