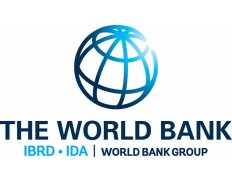 Third Party Monitoring for National Exams (Grade 9 and 12)
Details
Sectors:
Education, Monitoring & Evaluation
Categories:
Consulting services
Date posted:
Jun 27, 2022
Description
Name of legal entity providing references: United Nations Children's Fund (UNICEF)
Detailed project description:
UNICEF in response to the Ministry of the Education call to partners for support to the exam process agreed to provide support to the examination process through the following three major interventions, hereby also considering the new circumstances linked to the COVID-19 outbreak:
Financial support for exam committee members (administrators, supervisors and teachers who are involved in the examination process).
Provision of Personal Protective Equipment (PPE) supplies for students and staff in exam centres (masks, thermometers and hand sanitizers).
Supporting the conduct of awareness and sensitization activities for students, parents and communities related to hygienic practices and social distancing measures during the examination process.
Detailed description of the assignment (Services/Supplies/Works):
Moore Yemen acted as a third party monitoring agency to oversee the Distribution and Utilization of PPE and Awareness Materials During National Exams for Grades 9 and 12 in 14 Governorates. Moore-Yemen (MY) as a third party monitoring organization (TPMO) adopted mixed method (quantitative and qualitative) and carried out several monitoring activities including: 1) monitored supply distribution and their use including PPE materials and awareness materials in a sample of 638 exam centres; 2) monitored the application of safe school measures during the conduct of national exams for grade 9 and 12 students and exam staff in 14 governorates, and 3) monitored and reported on number of students sitting for grade 9 and 12 exams in 14 governorates on which 1,914 students were interviewed.