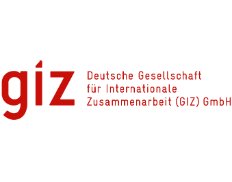 Betrieb und Weiterentwicklung eines Informationssystems / Operation and further development of an information system
Details
Sectors:
Information & Communication Technology
Categories:
Consulting services
Description
Reference Number: 81284595
Contract No: 1
Description of the procurement:
Das Globalvorhaben Ausbildung und Beschäftigung wurde vom BMZ damit beauftragt, ein "Informationssystem" (SIIS) zu etablieren, welches es den beteiligten DOs bzw. Vorhaben der Sonderinitiative ermöglicht, Unternehmen und Investoren sowie weitere relevante Akteure der Privatwirtschaft (bspw. Verbände, Stiftungen und private Träger) abgestimmt und systematisch anzusprechen. Für eine transparente, kohärente und effektive Umsetzung der Sonderinitiative wurde ab Herbst 2019 ein Web-basiertes Informationssystem (IS) mit nachfolgenden Kernfunktionalitäten durch ein Softwareunternehmen implementiert:
1. Eine Customer-Relationship-Management-Funktionalität (CRM-Funktionalität) für die kohärente Ansprache sowie Begleitung von Unternehmen und Investoren,
2. eine Projektmonitoring-Funktionalität zur Unterstützung des Managements der Projekte mit Unternehmen und Investoren.
Insbesondere trägt das System dazu bei, Doppelansprachen zu vermeiden (CRM-Funktionalität). Gemeinsam mit der Wirtschaft bahnen die Mitarbeiter*innen der Sonderinitiative Investitionsprojekte ("Jobpartnerschaften") an, entwickeln diese und setzen sie um. Das System bildet im Projektverlauf relevante Informationen und Status zu diesen Projekten, um die beteiligten Durchführungsorganisationen und Vorhaben der Sonderinitiative über die Projektaktivitäten zu informieren und dadurch mögliche Synergien aufzuzeigen (Projektmonitoring-Funktion). Dies ist insbesondere vor dem Hintergrund, dass die Umsetzung der Projekte in den verschiedenen Partnerländern der Sonderinitiative stattfindet, von Bedeutung. Ausgewählte Informationen aus dem SIIS werden zur politischen Kommunikation für das BMZ nutzbar gemacht werden. Zudem unterstützt das SIIS die DO-interne Steuerung, das Management und Wirkungsmonitoring der Projekte.