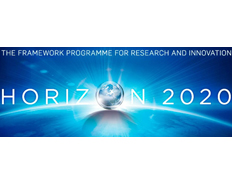 Innovative Antibiotics to target drugresistant microbes: D_Bug
Details
Sectors:
Health, Science & Innovation
Date posted:
Nov 18, 2022
Description
Programme(s): H2020-EU.1.1. - EXCELLENT SCIENCE - European Research Council (ERC)
Topic(s): ERC-2017-PoC - ERC-Proof of Concept
Call for proposal: ERC-2017-PoC
Funding Scheme: ERC-POC - Proof of Concept Grant
Grant agreement ID: 780383
Objective: Antibiotic resistance has become a major public health threat in Europe and the United States where resistant bacteria are directly responsible for ten of thousands deaths per year. The D_Bug project aims to develop innovative antibiotics to target drug-resistant microbes.