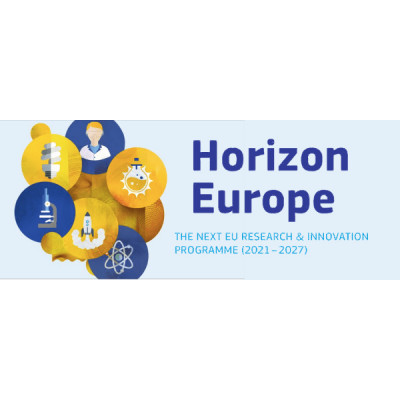 When Next Generation Multiple Access (NGMA) meets Reconfigurable Intelligent Surface (RIS) in 6G Wireless Networks: NGMA-RIS
Details
Sectors:
Research, Telecommunications
Date posted:
Mar 23, 2023
Description
Programme(s): HORIZON.1.2 - Marie Skłodowska-Curie Actions (MSCA)
Topic(s): HORIZON-MSCA-2022-PF-01-01 - MSCA Postdoctoral Fellowships 2022
Call for proposal: HORIZON-MSCA-2022-PF-01
Funding Scheme: MSCA-PF - MSCA-PF
Grant agreement ID: 101106428
Objective:
Recently, 5G wireless systems are currently reaching commercial maturity, the increasing carrier frequency decreases the coverage area of base stations. The massive number of devices also increases the burden of civil communications. In this fellowship, the integration of Next Generation Multiple Access (NGMA) and Reconfigurable Intelligent Surface (RIS) are investigated for the sixth-generation wireless networks (6G), which facilitates the development of both academic and industry in Europe. Three objectives aim to propose new NGMA-RIS frameworks and develop novel passive beamforming strategies, where both the data rate and the number of accessed users of civil communications can be improved by 50%, while only 20% extra energy is needed. Therefore, more people can enjoy better and cheaper wireless communication services, and Europe can also reduce the demand for fossil fuels. As expected by 3GPP, the performance gain offered by the NGMA-RIS framework can provide extra communication services for both civil communications and IoT services, which is capable of satisfying the requirements of Europe in the next 10~20 years.
In order to achieve the ambitious objectives, Work plan1 (WP1) and WP2 deal with NGMA and RIS/simultaneously transmitting and reflecting (STAR)-RIS transmission, which can improve the coverage area of BSs and the data rate of users. WP3 links NGMA, RIS, satellite communications and satellite navigations as a full picture of the future applications, and it can provide cheaper satellite communication services based on existing satellites. More specifically, WP3 requires only 30 satellites to achieve the same goal compared to Starlink which requires more than 12,000 satellites. Three WPs in this fellowship have far-reaching academic impacts, economic impacts and society impacts, where the estimated market is expected higher than 10 Billion Euros