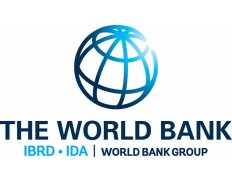 Digital sao Tome and Principe: Transactional Advisory Services for a Telecommunications Infrastructure Investment Transaction
Details
Locations:
Sao Tome and Principe
Contract value:
USD 477,680
Sectors:
Telecommunications
Categories:
Consulting services
Date posted:
Sep 26, 2023
Description
Project: P177158-Digital Sao Tome and Principe
Bid/Contract Reference No: 26/C/DSTP/2023
Scope of Contract: Transactional Advisory Services for a Telecommunications Infrastructure Investment Transaction
The consulting services ("the Services") include, based on the feasibility study and the current of the ICT market structure, two (2) broad transaction options:
STP Cabo – negotiate and raise additional investment from the existing private sector partners/shareholders and/or from new private sector investors (the two telecommunications operators CST and Unitel STP) alongside government's own funding commitment for the new connection,.
A new Public Private Partnership – prepare and conduct an open international competitive tender to select a suitably qualified investor (local or international) to finance, build, own and operate the new connection in partnership with the government (equity capital contribution).
The proposed transaction advisory services shall be composed of two distinct phases:
The Planning Stage & pre-implementation : this phase will include:
(i) an extension/expansion of the feasibility study by evaluating the technical options for the submarine cable (i.e. a standalone cable connection between the 2 islands or a branch spur connection to an existing regional submarine cable) and recommend a preferred option under the current environment;
(ii) an evaluation of the proposed transaction implementation options/models – the SPV (STP Cabo) option via additional investment by the shareholders, a new PPP implementation option and/or hybrid or alternative transaction model – and a recommendation of the preferred option based on quantifiable benefit-cost analysis/justification.; and
(iii) an initial market sounding exercise to ascertain the level of interest in investing in the inter-island system from potential investors in the market.
The Implementation Stage : A work programme that supports and delivers the selected preferred transaction implementation model, including:
(i) all activities associated with the structuring and financing of the SPV (STP Cabo) to support the investment including the seeking, negotiation and agreement on terms from private investors into the SPV – should that option be the recommended option ;
(ii) prepare tender & PPP contracts documents and support the government with the conduct and selection of investor/private partner to finance, build and O&M the cable (potentially in JV with the government if so recommended and
(iii) should implementation via the existing SPV be the recommended option, support government and the SPV partners to implement preferred technical solution/option for the submarine cable connection itself by either the preparation of tender documentation for the recruitment of a specialist submarine cable project management firm (for option a, the standalone cable) or the conclusion of the branch spur agreement with a regional cable operator (for option b, the branch spur to a regional system).
Duration of Contract: 18 Month(s)