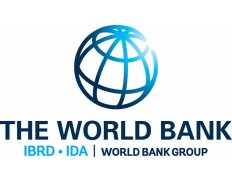 Urban Local Government Development Project (ULGDP)
Details
Sectors:
Monitoring & Evaluation, Public Administration
Categories:
Consulting services
Description
Undertake an Annual Assessment of the Performance of the Urban Local Governments (ULGs) against the Performance Indicators Set Out in the ULGDP Operational Manual.
Providing technical assistance on the annual performance assessment for ULGDP FOR 2009/10. The selected independent evaluator firm will focus on the performance of the city as a whole with regard to planning/ participation, financial management and service delivery, by travelling to each participating ULG to obtain the necessary information to undertake an annual assessment of the performance of the ULGs against the performance indicators set out in the ULGDP Operational Manual (OM), as well as compliance with procurement, environment and social safeguard requirements. Main areas to be covered are:

(a) timely submission of all progress reports to regions, including progress on procurement and safeguards;

(b) timely submission of annual updates of three-year rolling plans/budgets and Annual Action Plans, including evidence of effective public participation in defining the annual updates;

(c) achievement of annual targets in revenue generation and implementation of accounting system improvements;

(d) annually updated Infrastructure Asset Inventories clearly showing both increases in the asset base and changes in the quality of assets;

(e) timely submission of external audits and compliance with audit recommendations;

(f) evidence of effective public dissemination of information on budgets (including investment plans), expenditures, physical progress of investments, and results of bid evaluations and contract awards; and

(g) progress in the utilization of the annual capital investment budget etc.