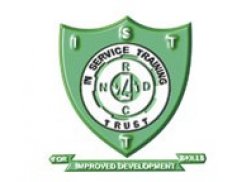 In-Service Training Trust
Details
Types:
Consulting Organization
About
ISTT is training organisation located in Lusaka, Zambia. It was established 20 years ago. ISTT has trained over 8,000 individuals since the year 2000. The ISTT training facilities have been able to host over 20,000 individuals from 2000 to 2013. You may download the ISTT Capability Statement for a details profile.
ISTT provides market driven in-service training programme to support the economic and social sectors in Zambia. ISTT is registered and accredited under the Technical Education, Vocational and Entrepreneurship Training Authority (TEVETA as a grade one training institution).
Client organisation
ISTT has provided services to numerous organisation from the public, private and civil society organisations within and outside Zambia. Example of organisations that have worked with ISTT are presented here.
It is located midpoint between the Lusaka city centre and the KK International Airport off Great East Road.