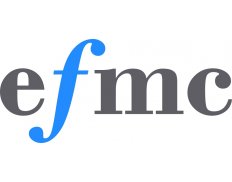 EFMC - European Fund Management Consulting
Details
Types:
Consulting Organization
Sectors:
Administration, Advocacy, Agriculture, Anti-Corruption, Audit, Civil Society & NGOs, Conflict, Corporate Social Responsibility, Decentralization & Local Development, Democratization, Education, Fundraising, Grants & Grant Schemes, Humanitarian Aid & Emergency, Industry, Commerce & Services, Information & Communication Technology, Law, Macro-Econ. & Public Finance, Media and Communications, Micro-finance, Monitoring & Evaluation, Procurement, Programme & Resource Management, Public Administration, Regional Integration, Research, Science & Innovation, SME & Private Sector, Social Development, Trade, Training, Translation, Youth
About
European Fund Management Consulting – EFMC – is a European consulting company specialised in the financial management of European projects. Established in January 2014, EFMC has its headquarters in Tallinn, Estonia and back office in Paris, France.
The company supports beneficiaries of European Grants in all financial issues concerning European projects. The main specialization is research grants such as FP7 and H2020.
EFMC works with the leading European universities, medical and research institutes, private and public organizations. The company advises the leaders of the organisations on their most critical financial issues and opportunities.
Why us?
1. Experience & Expertise – we are defined by our people!
At EFMC, our people are our most valued asset – they are experienced and passionate about their work. The quality of our people is the cornerstone of our ability to serve our clients. Our consultants have exceptional experience acquired in the European Institutions (European Commission and European Court of Auditors). As a result, our people are a primary reason our clients would recommend EFMC to others.
2. …and powered by applicable knowledge
Our customers choose us because we provide useful, applicable and operational information, and we deliver it together with our unmatched services and trainings.
3. Our approach is "Expertise Through Experience"
Our approach can be summed up by one phrase: "Expertise Through Experience". We will help you do your best by sharing our experiences and providing you with up to date useful information, we'll help you manage EU funds efficiently and in compliance with the rules. We will provide you with the follow up of the last available developments in the area.