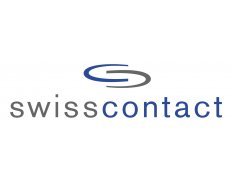 Swisscontact - Swiss Foundation for Technical Cooperation (Macedonia)
Details
Legal residence:
North Macedonia
Sectors:
Decentralization & Local Development, Inst. Devt. & Cap. building, Poverty Reduction, SME & Private Sector, Social Development
Other offices:
Rwanda, Bolivia, Colombia, Honduras, Nicaragua, Peru, Kenya, USA, El Salvador, Indonesia, South Africa, Germany, Switzerland, Albania, Bangladesh, Benin, Burkina Faso, Cambodia, Ecuador, Guatemala, Kosovo, Laos, Mali, Morocco, Mozambique, Myanmar, Nepal, Niger, Uganda, Tunisia, Tanzania
About
Swisscontact was established in 1959 as an independent foundation made up of notable figures from the worlds of commerce and science. It is exclusively involved in international development co-operation and implements its own and mandated projects. Since it was founded, Swisscontact has had close ties with the private sector. Swisscontact is active in 34 countries with a workforce of more than 1 200 people and runs more than 100 projects to promote economic stability in developing countries.