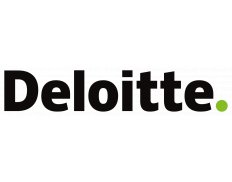 Details
Types:
Consulting Organization
Funding agencies:
EBRD, EC, WB, Other, OECD
Sectors:
Audit, Finance & Accounting, Inst. Devt. & Cap. building, Risk Management (incl. insurance)
Nr. of employees:
1001-5000
Other offices:
Burundi, South Sudan, Pakistan, Tunisia, India, Thailand, Israel, New Zealand, Timor-Leste, Togo, Germany, Bangladesh, Lebanon, Saudi Arabia, Iceland, Finland, Malta, Malaysia, Lithuania, Latvia, Estonia, El Salvador, Cambodia, Austria, Gabon, Malawi, Madagascar, Congo, Morocco, Slovenia, Jordan, Papua New Guinea, Tunisia, Cayman Islands, Bermuda, US Virgin Islands, Barbados, Mauritius, Belarus, Algeria, Dem. Rep. Congo, Uzbekistan, Japan, Sweden, Philippines, Ireland, Indonesia, Venezuela, Honduras, Guatemala, Dominican Republic, Chile, Canada, Ecuador, Switzerland, Denmark, Australia, Italy, Trinidad and Tobago, Singapore, China, Zambia, Ghana, Germany, Zimbabwe, South Korea, Portugal, Peru, Armenia, Panama, Greece, Palestine / West Bank & Gaza, UK, Bolivia, Slovakia, Norway, Angola, Benin, Mongolia, Namibia, Montenegro, Paraguay, Bosnia and Herzegovina, UAE, Tajikistan, Uruguay, Kyrgyzstan, Colombia, Mexico, Brazil, Cameroon, Luxembourg, Nigeria, Botswana, Cyprus, Nicaragua, Moldova, Uganda, Spain, Tanzania, Mozambique, Egypt, Kazakhstan, Bulgaria, Turkey, North Macedonia, Kenya, Bahrain, Jamaica, Gambia, South Africa, Costa Rica, Ukraine, Kosovo, France, Russia, Argentina, Caribbean Netherlands, Serbia, Croatia, Belgium, Azerbaijan, Cote d'Ivoire, Albania, Netherlands, India, Georgia, Poland, Czech Republic, Hungary, Vietnam, Senegal, USA
About
Deloitte in Romania and Moldova is a leading professional services organization providing services in six professional areas - audit, tax, legal, consulting, risk services and financial advisory services through more than 500 national and specialized expatriate professionals.
For over 25 years, Deloitte Romania has been in the heart of business offering high quality services by putting together the minds, creativity and experience of its talented people within a full range of services for your benefit. Deloitte provides audit, tax, consulting, and financial advisory services to public and private clients ranging from SMEs to multinational companies. With more than 1100 people in Bucharest, Timisoara and Cluj-Napoca, Deloitte provides you with bright, practical and innovative solutions to tackle the business challenges no matter how big or small your business is. We believe it is all about people who make a difference. Therefore, we have structured our multidisciplinary team with the utmost care to mirror your organization and to offer you an approach that will meet your business needs. Our professionals know your industry and understand the current trends and technologies as well as the competitive challenges you face. With a particular focus on the following industry sectors: Consumer Business, Energy & Resources, Financial Services, Life Sciences and Health Care, Public Sector, Real Estate, Technology, Media and Telecommunications, our people have extensive experience on the local market as well as international expertise.
Whatever your area of activity, we deliver the experience and knowledge to create tailored, added-value solutions adapted to your organization.
Specialties:

Audit & Advisory

Enterprise Risk Services

Business Process Outsourcing

Management Consulting

Financial Advisory

Tax

Legal and Technology