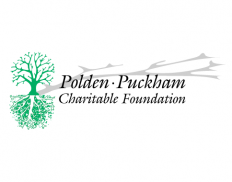 Polden-Puckham Charitable Foundation
Details
Types:
Consulting Organization
Sectors:
Advocacy, Civil Society & NGOs
About
The Polden-Puckham Charitable Foundation (PPCF) is a grant giving trust with Quaker family roots in the United Kingdom. We aim to contribute to the development of a just society based on a commitment to nonviolence and environmental sustainability. Our priority is to address systemic threats by seeking to change policy and attitudes at a national or European level. In order to do this, in the limited areas described below we support projects that seek to influence values and attitudes, promote equity and social justice, and develop radical alternatives to current economic and social structures.
All opportunities from Polden-Puckham Charitable Foundation are published on DevelopmentAid under Funding Agency "NGO".