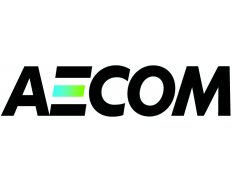 Details
Types:
Consulting Organization, Engineering Firm
Funding agencies:
AfDB, EBRD, EC, EIB, KFW, WB
Sectors:
Architecture, Civil Engineering, Electrical Engineering, Energy, Industry, Commerce & Services, Pollution & Waste Management (incl. treatment), Programme & Resource Management, Roads & Bridges, Urban Development, Water & Sanitation
Other offices:
China, Jordan, Italy, Bulgaria, France, Spain, Papua New Guinea, Uganda, Sri Lanka, Saudi Arabia, Iraq, Spain, USA, Vietnam, UAE, Bolivia, Switzerland, Peru, USA, Colombia, Ireland, Mozambique, Tanzania, Kenya, Panama, Belgium, Kazakhstan, Poland, Russia, Cote d'Ivoire, China, New Zealand, Bosnia and Herzegovina, Ukraine, Hong Kong, Indonesia, UAE, Mexico, Croatia, UK, Turkey, Singapore, Philippines, Hong Kong, Argentina, India, Czech Republic, Canada, South Africa, Hong Kong, USA, Australia, Spain
About
AECOM's team in Romania consists of experienced and qualified consultants based in our main office in Bucharest, with further support from our office in Cluj. With an excellent knowledge of the Romanian market, we provide a full range of consultancy services for both international and local clients.
Established in Romania for several years now, we always tailor our services to best support the particular needs of a specific client and their project.
In Romania, AECOM is able to offer services as varied as design, technical assistance, construction supervision, planning, project management and construction management applied across environmental, infrastructure, energy projects, large-scale residential and retail projects, logistics facilities, industrial plants, mining operations and defence facilities.
Based in Bucharest, we have achieved the flexibility and variety of our scope of working through the combined talent of industry experts, who have the ability to provide strategic thinking and hands-on project delivery. What differentiates us is our collaborative way of working globally and delivering locally.
As a trusted partner to our clients, we draw together teams of engineers, planners, architects, landscape architects, environmental specialists, economists, scientists and programme managers — all dedicated to finding the most innovative and appropriate solutions and improving the quality of life in the communities where we work and live.