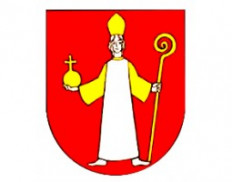 Details
Legal residence:
Slovakia
Funding agencies:
EC, Other
Sectors:
Public Administration
About
On the edge of the Rye Island, on the left side of the river Vah, 32 km from Komarno, lies the village Zemné. According to the administrative division belongs to the municipality. Most of the population is engaged in agriculture, many families give work and provide a local agricultural cooperative. In addition to co-operative large-scale production, the cultivation of plants in greenhouses and privately owned land also plays an important role. Melon cultivation has a long tradition in the village: since the 1920s the inhabitants have been trying to grow melons, and in recent years the municipal growers of this crop have been among the biggest suppliers.
Industrial production has also begun here, and small and medium-sized enterprises' workshops provide various jobs to citizens of the municipality. In the near future, the municipality intends to create an industrial area that could be used by investors, as they are offered a skilled workforce.