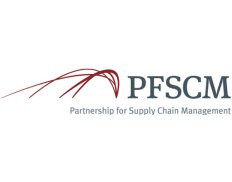 PFSCM - Partnership for Supply Chain Management
Details
Legal residence:
Netherlands
Sectors:
Procurement, Transport
About
PFSCM's goals are to ensure reliable availability of essential products to programs in developing countries and to strengthen national supply chains to become sustainable mechanisms for delivering products to clients.
MANAGEMENT STRUCTURE
PFSCM is a legal entity established by JSI Research & Training Institute, Inc., and Management Sciences for Health. PFSCM, JSI and MSH are all non-profit organizations. The presidents and senior staff members of JSI and MSH serve as PFSCM's Executive Committee. PFSCM itself has no staff; staff of JSI, MSH, and other team member organizations implement PFSCM's projects through formal subcontract arrangements. More than 400 team member organization staff work on PFSCM projects.
PFSCM's 13 team member organizations include non-profit organizations, commercial private sector corporations and academic institutions, providing the full range of technical skills needed to ensure reliable availability of essential products to international development programs.
MISSION
We strengthen, develop and manage secure, reliable, cost-effective and sustainable supply chains to meet the needs of health care and other public services.
In collaboration with in-country and international partners, we:
Provide quality, best-value products to those who need them
Deploy innovative solutions to assist programs to enhance their supply chain capacity
Share our expertise and experience in influencing policy and bringing best practices to the international arena
OUR WORK
PFSCM manages two major projects that strive to reduce the worldwide impact of HIV & AIDS malaria, and tuberculosis. PFSCM also implements a number of smaller procurement contracts for donors, local governments and global development agencies.
SUPPLY CHAIN MANAGEMENT SYSTEM (SCMS)
In 2003, the U.S. President's Emergency Plan for AIDS Relief (PEPFAR) was launched to combat global HIV & AIDS globally — the largest commitment in history by any nation to combat a single disease. The Supply Chain Management System (SCMS) is a project of PEPFAR, administered by the U.S. Agency for International Development (USAID). SCMS was established to ensure a reliable, cost-effective and secure supply of high-quality medicines and health products for HIV & AIDS prevention, care and treatment. SCMS procures and distributes essential medicines and supplies; provides technical assistance to transform existing supply chains; and collaborates with in-country and global partners to coordinate efforts.
GLOBAL FUND – VOLUNTARY POOLED PROCUREMENT (VPP)
The Global Fund to Fight AIDS, Tuberculosis and Malaria is a major financing institution in the fight against these diseases in 140 countries. The Global Fund established a Procurement Support Service for its Principal Recipients, with Voluntary Pooled Procurement and Capacity Building Services aimed at ensuring a cost-effective and efficient procurement process. These services provide support to countries to resolve procurement bottlenecks and supply chain management challenges and facilitate timely access to pharmaceuticals and health products.
OTHER PROJECTS
In addition to these major contracts, PFSCM has implemented a number of smaller procurement contracts for both USG-funded donors (such as the Elizabeth Glazer Pediatric AIDS Foundation, Catholic Relief Services and Harvard University) and for global development agencies, e.g., WHO and the World Bank. PFSCM has also been contracted directly by other governments, including Sierra Leone and Ethiopia.