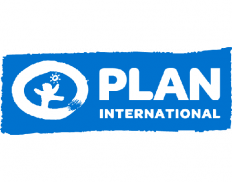 Details
Legal residence:
Central African Republic
Sectors:
Advocacy, Disaster Reduction , Education, Food Security, Gender, Humanitarian Aid & Emergency
Nr. of employees:
201-500
Other offices:
Fiji, Lebanon, Sri Lanka, Liberia, Italy, Mali, South Sudan, Zambia, Jordan, Togo, Nigeria, Japan, Ethiopia, Nepal, Mozambique, Benin, Malawi, France, Egypt, Hong Kong, Rwanda, Burkina Faso, Guinea-Bissau, Myanmar, Zimbabwe, Ghana, Pakistan, Philippines, Guinea, Vietnam, Paraguay, Honduras, Peru, El Salvador, Colombia, Nicaragua, Guatemala, Ecuador, Brazil, Bolivia, Dominican Republic, Indonesia, Bangladesh, India, Spain, Ireland, Cambodia, Uganda, Niger, Kenya, Haiti, Canada, Cameroon, Sierra Leone, Belgium, Finland, Sweden, Germany, Australia, UK
About
Plan International began operating in Central African Republic in 2014 to support children to get an education, keep them safe and provide them with food and skills training.
The humanitarian situation in the Central African Republic is extremely critical. Almost two thirds of the country, (more than 2.3 million people, including more than 1.1 million children) need humanitarian assistance. In addition, there are approximately 470,000 refugees in the country.

The crisis has accentuated the social disintegration of an already fragile state. For instance, the state of basic social services has deteriorated sharply.
Our priorities include:
Supporting conflict-affected children to get an education
Helping young people gain the skills and knowledge they need to make a living
Protecting children from all forms of violence, exploitation and neglect
Giving young children the best start in life through pre-school centres that address their health, education and safety.