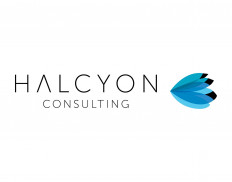 Member
Details
Types:
Consulting Organization
Sectors:
Civil Society & NGOs, Gender, Health, Rural Development, Social Development, Youth
About
Established in 2018 and based in Nairobi, Kenya, Halcyon was created to provide a range of expert technical and professional services to international health and development clients and partners in Africa and Asia. Halcyon was set up on the back of our team members' extensive experiences working on large projects for international clients and reputable agencies - both as long-term staff and as consultants. Halcyon aims to blend together the in-depth experience and expertise gained from working on long-term programmes with the dynamic, creativity that is often found in shorter-term engagements.
We provide the same level of international expertise and quality as larger organisations, but with the benefits of being smaller, quicker, agile, more responsive and offering better value for money. We've carefully hand-picked our technical experts and core team which means that we work as a tried-and-tested team with proven experience of delivering quality health projects on-the-ground. With technical experts and associates located across Africa, the UK, the US and Canada, Halcyon brings together some of the very best talent from the region and internationally.
Recruitment Overview
No information available