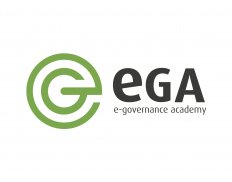 Member
e-Governance Academy / E-riigi Akadeemia SA
Member
Details
Funding agencies:
EBRD, EC, KFW, SIDA, UNDP, USAID, WB, GIZ, Horizon 2020
Sectors:
Civil Society & NGOs, Democratization, Information & Communication Technology, Inst. Devt. & Cap. building, Public Administration, Training
About
The e-Governance Academy (eGA) is a non-governmental, non-profit organisation, founded for the creation and transfer of knowledge concerning e-governance, e-democracy and the development of civil society. We see it as our mission to train and advise leaders and stakeholders in using information and communication technology (ICT) to increase government efficiency and to improve democratic processes with the aim of building open information societies.