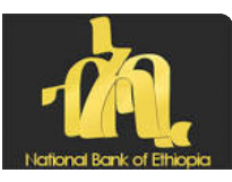 National Bank of Ethiopia
Details
Legal residence:
Ethiopia
Types:
Financial Institution
Sectors:
Macro-Econ. & Public Finance, Micro-finance
Nr. of employees:
201-500
About
The vision, mission and goals of the National Bank of Ethiopia has emanated from the overall vision of the government which is "to see a country, wherein democracy and good governance are prevailed upon the mutual consent and involvement of its people, wherein social justice is reigned, and wherein poverty reduced and income of the citizens reach to a middle economic level".
Goal 1: Carry out extensive and sound institutional transformation tasks.
Goal 2: Maintain price and exchange rate stability.
Goal 3: Maintain adequate international reserves.
Goal 4: Improve the soundness of the financial system.
Goal 5: Play a decisive role in economic research and policy advice to the Government.
Goal 6: Create efficient Payment System.
Goal 7: Improve the currency management of the Bank.