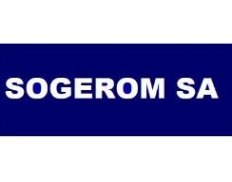 Member
Details
Legal residence:
Luxembourg
Types:
Consulting Organization, Financial Institution
Funding agencies:
ADB, AfDB, EC, EIB, KFW, NDF, SIDA, WB, AFD, Enabel, GIZ, LuxDev, NORAD, SDC, IFAD, FAO, ETF, CEDEFOP, Alliance, SADC, UEMOA, AU, BCEAO, NIB
Sectors:
Administration, Advocacy, Agriculture, Air & Aviation, Anti-Corruption, Audit, Banking, Decentralization & Local Development, Design, Disaster Reduction , Education, Energy, Environment & NRM, Finance & Accounting, Fisheries & Aquaculture, Food Processing & Safety, Food Security, Grants & Grant Schemes, Health, Heating, Human Resources, Human Rights, Industry, Commerce & Services, Information & Communication Technology, Inst. Devt. & Cap. building, Labour Market & Employment, Law, Livestock (incl. animal/bird production & health), Macro-Econ. & Public Finance, Mapping & Cadastre, Micro-finance, Monitoring & Evaluation, Printing, Procurement, Programme & Resource Management, Public Administration, Refrigeration, Regional Integration, Research, Science & Innovation, SME & Private Sector, Standards & Consumer Protection, Statistics, Telecommunications, Tourism, Trade, Training, Transport
About
SOGEROM is a consultancy based in Luxembourg active since 1996 in development consulting. We are working on long-term projects aswell as on short-term assignements for both national and multi-national donors. SOGEROM assist donors and beneficiaries along each and every step of the project cyle and upwards assist them in strategy design. Our main sector focus are: Agriculture, Education, Health, Inclusive Finance, NRM, PSD&Trade, PFM, SPS.
SOGEROM has executed more than 300 projects in Africa, Asia, Latin America and Eastern Europe and we have a multi-lingual team (English, Spanish, Portuguese, Arabic, French).