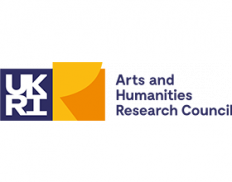 AHRC - Arts and Humanities Research Council
Details
Types:
Academic Institution
Funding agencies:
Other, FP7, Horizon 2020
Sectors:
Culture, Research
About
The Arts Humanities Research Council (AHRC), which is part of UK Research and Innovation, supports world-class research which furthers our understanding of human culture and creativity.
We are unique in the world as a national funding agency supporting both arts and humanities research. We use public funding of approximately £98m per annum to fund research among one quarter of the United Kingdom's research population.