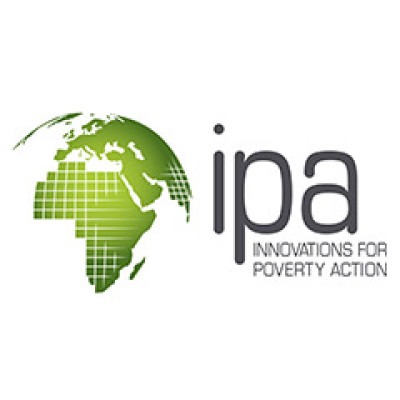 Member
Innovations for Poverty Action-Kenya (IPA-K)
Member
Details
Funding agencies:
WB, Other
Sectors:
Poverty Reduction, Research
Other offices:
Sierra Leone, Bolivia, Myanmar, Dominican Republic, Malawi, Tanzania, Nigeria, Cote d'Ivoire, Philippines, Colombia, Rwanda, Burkina Faso, Mali, Uganda, Paraguay, Zambia, Ghana, Bangladesh, Peru, USA, Mexico
About
IPA Kenya is our longest standing office and has hosted many of our foundational studies, leading to a robust body of local evidence.
IPA Kenya grew out of original work done by International Child Support and increased demand by researchers for strong, local field research management. Now, the Kenya team is leading engagement with decision-makers through official partnerships, such as with the Kenyan Government's Vision 2030 program, established to share and build policy-relevant evidence, as well as with other key stakeholders in various sectors.