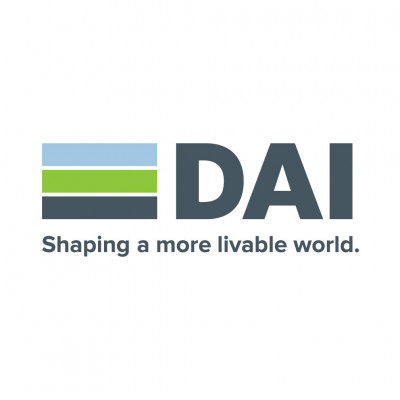 Member
DAI Global Austria
Member
Details
Types:
Consulting Organization
Funding agencies:
DANIDA, EBRD, EC, EIB, KFW, WB, Other, GIZ, AU
Sectors:
Administration, Anti-Corruption, Audit, Banking, Border Management, Civil Engineering, Civil Society & NGOs, Education, Energy, Environment & NRM, Finance & Accounting, Grants & Grant Schemes, Health, Human Resources, Human Rights, Industry, Commerce & Services, Information & Communication Technology, Inst. Devt. & Cap. building, Justice Reform, Laboratory & Measurement, Labour Market & Employment, Land & Erosion & Soil, Law, Macro-Econ. & Public Finance, Mapping & Cadastre, Media and Communications, Micro-finance, Poverty Reduction, Procurement, Programme & Resource Management, Public Administration, Rural Development, SME & Private Sector, Social Development, Standards & Consumer Protection, Statistics, Trade, Training, Transport, Water & Sanitation
Nr. of employees:
201-500
Other offices:
Ethiopia, Bangladesh, Nepal, Morocco, Malawi, Egypt, Georgia, Thailand, Palestine / West Bank & Gaza, Iraq, Afghanistan, Kenya, Nigeria, Tajikistan, Indonesia, Liberia, Pakistan, Serbia, Belgium, Turkey, Germany, Jordan, Bulgaria, South Africa, USA, UK
About
Our EU Business Unit is part of DAI's Development Partners Group, which includes DAI's work for our main donor clients (EU, HMG and USG) and Global Health. DAI is the largest single provider of development services for the European Commission. ​​​​​​​
Our team of 100+ employees work from our corporate locations in Brussels (Belgium), Vienna (Austria), Ankara (Turkey), Belgrade (Serbia), Cologne (Germany), London/Apsley (United Kingdom), and Sofia (Bulgaria).
Our EU Business Unit covers the whole spectrum of DAI operations, from project delivery, framework contract implementation, and global facilities management to business development, communications, and knowledge management.