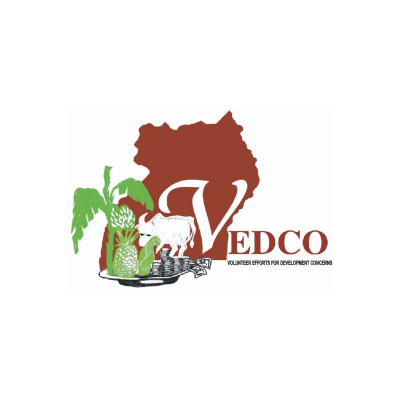 Member
VOLUNTEER EFFORTS FOR DEVELOPMENT CONCERNS - VEDCO
Member
Details
Funding agencies:
UNDP, Other, Horizon 2020, Gates Foundation, KOICA
Sectors:
Advocacy, Agriculture, Disaster Reduction , Energy, Environment & NRM, Food Security, Gender, Humanitarian Aid & Emergency, Inst. Devt. & Cap. building, Livestock (incl. animal/bird production & health), Other, Poverty Reduction, Rural Development, Social Development, Water & Sanitation, Youth
About
Volunteer Efforts for Development Concerns (VEDCO) Is an Independent, Non-governmental and not for profit agricultural organization founded in 1986 by a group of university students in response to challenges of poverty, which was a result of the social and economic disruptions caused by military conflicts of 1980-86. VEDCO started as a self-help organization working with other relief organizations operating in Luwero, where there was insecurity as a cause of poverty at the time.
There were relief operations then, coupled with the trauma of the war, the people in the area had developed a relief mentality. VEDCO's goal was therefore developed to improve the living conditions of the population and decided to do this by promoting food security, economic activity for increased household income and strengthen grassroots organizations to advance the interests of the marginalized communities in Uganda
Legal Status
VEDCO is legally registered, as a non-governmental agricultural organization under the Non-Governmental Organizations Registration Statute 1989. It is also registered with the Ministry of agriculture, Animal industry and fishery, NGO board in the ministry of internal affairs as well as with the National NGO Forum.