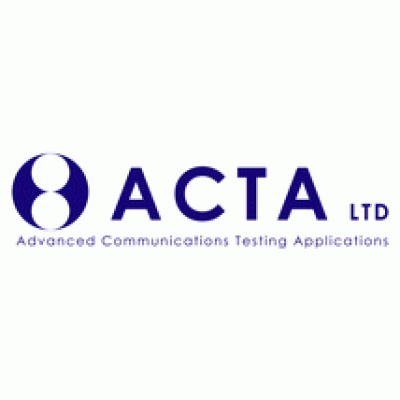 ACTA Ltd (Sistimata Tilepikinonion Antonis Georgiou Monoprosopi Eteria Periorismenis Efthinis)
Details
Types:
Consulting Organization
Funding agencies:
Other, Horizon 2020
Sectors:
Information & Communication Technology, Laboratory & Measurement, Telecommunications
About
ACTA Ltd was founded in October 2002 in Athens Greece.
It is a provider of Test & Measurement solutions, mainly focused on Telecoms, IT, Electronics and EMF & EMC technology.
It is present in the area of South East Europe. Especially in Greece, Cyprus, Albania, FYROM.