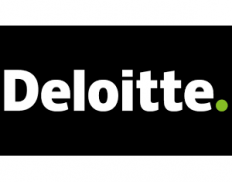 DELOITTE TOUCHE & SOLIS S.A.
Details
Legal residence:
Nicaragua
Types:
Consulting Organization
Funding agencies:
IADB, WB
Other offices:
Burundi, South Sudan, Pakistan, Tunisia, India, Thailand, Israel, New Zealand, Timor-Leste, Togo, Germany, Bangladesh, Lebanon, Saudi Arabia, Iceland, Finland, Malta, Malaysia, Lithuania, Latvia, Estonia, El Salvador, Cambodia, Austria, Gabon, Malawi, Madagascar, Congo, Morocco, Slovenia, Jordan, Papua New Guinea, Tunisia, Cayman Islands, Bermuda, US Virgin Islands, Barbados, Mauritius, Belarus, Algeria, Dem. Rep. Congo, Uzbekistan, Japan, Sweden, Philippines, Ireland, Indonesia, Venezuela, Honduras, Guatemala, Dominican Republic, Chile, Canada, Ecuador, Switzerland, Denmark, Australia, Italy, Trinidad and Tobago, Singapore, China, Zambia, Ghana, Germany, Zimbabwe, South Korea, Portugal, Peru, Armenia, Panama, Greece, Palestine / West Bank & Gaza, UK, Bolivia, Slovakia, Norway, Angola, Benin, Mongolia, Namibia, Montenegro, Paraguay, Bosnia and Herzegovina, UAE, Tajikistan, Uruguay, Kyrgyzstan, Colombia, Mexico, Brazil, Cameroon, Luxembourg, Nigeria, Botswana, Cyprus, Moldova, Uganda, Spain, Tanzania, Mozambique, Egypt, Kazakhstan, Bulgaria, Turkey, North Macedonia, Kenya, Bahrain, Jamaica, Gambia, South Africa, Romania, Costa Rica, Ukraine, Kosovo, France, Russia, Argentina, Caribbean Netherlands, Serbia, Croatia, Belgium, Azerbaijan, Cote d'Ivoire, Albania, Netherlands, India, Georgia, Poland, Czech Republic, Hungary, Vietnam, Senegal, USA
About
Iniciamos nuestra práctica profesional desde el año 1951 bajo el nombre de Donkin & Argüello, siendo la primera Firma de Auditoria que se fundó en Nicaragua.
Habiendo crecido rápidamente nuestra Firma, se ganó la confianza de las grandes Firmas Internacionales de consultoría y auditoria, por lo que en 1959 fue nombrada representante de Haskins & Sells. También fue corresponsal de impuestos de Arthur Young & Co., habiendo representado a la vez a Alexander Grant & Co. En 1974 fue nombrada representante para Nicaragua por Deloitte Haskins & Sells, transformada actualmente como Deloitte Touche Tohmatsu, a raíz de su fusión con Touche Ross y Tohmatsu & Co.
Recruitment Overview
No information available