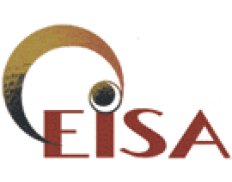 Member
EISA - The Electoral Institute for Sustainable Democracy in Africa
Member
Details
Legal residence:
South Africa
Funding agencies:
DANIDA, FCDO, EC, SIDA, USAID, SDC
About
EISA is a not for profit organisation. It was established in 1996 and is based in Johannesburg (South Africa) with field offices in Kinshasa (DRC), N\'Djamena (Chad), Antananarivo (Madagascar), Maputo (Mozambique), and Nairobi (Kenya).
An African continent where democratic governance, human rights and citizen participation are upheld in a peaceful environment.
Mission statement
EISA strives for excellence in the promotion of credible elections, citizen participation, and strong political institutions for sustainable democracy in Africa.
EISA vise l'excellence dans la promotion des élections crédibles, la participation citoyenne et le renforcement des institutions pour une démocratie durable en Afrique.
O EISA procura atingir a excelência na promoção de eleições credíveis, participação cívica e fortalecimento das instituições políticas para uma democracia sustentável em África.