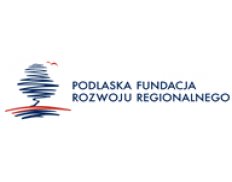 Podlaska Fundacja Rozwoju Regionalnego / Podlaska Regional Development Foundation
Details
Funding agencies:
EC, Horizon 2020
Sectors:
Industry, Commerce & Services, Trade
About
Podlaska Regional Development Foundation (PRDF) (formerly Białystok Voivodship Development Foundation) was established in September 1994 by the following institutional founding bodies:
Białystok Voivode
Chamber of Commerce and Industry in Białystok
Solidarity Trade Union, Białystok Region
Podlasko-Mazurskie Trade Union Association
Podlaska Regional Development Foundation is involved in a number of activities with the aim to bridge the gaps in the present infrastructure of business support. These include the following initiatives:
Creating of a network of business incubators.
Supporting a network of institutions involved in business advisory services.
Co-operating with local authorities and the regional representations of the central government with regard to the construction and execution of the regional development strategy.
Free of charge training and counselling services responding to the needs posed by economic transformation of the region.
Supporting marketing initiatives, organising active forms of promoting the economy and private business.
Supporting the development of small and medium size enterprises.
Co-operating with foreign entities with the aim of executing statutory objectives.
Ensuring access to information about the European Union.