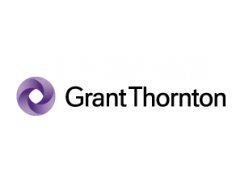 Details
Types:
Consulting Organization
Funding agencies:
IADB, WB
Sectors:
Audit, Finance & Accounting
Other offices:
Burkina Faso, Austria, Saudi Arabia, Kosovo, Botswana, Tonga, Sint Maarten, Mongolia, Zambia, Egypt, Lebanon, Panama, Kazakhstan, Belize, UAE, Togo, Azerbaijan, Tunisia, Cameroon, Guinea, Italy, Afghanistan, Tanzania, China, Uganda, Gabon, Mozambique, Singapore, Ireland, Kenya, Malawi, Peru, Mexico, Brazil, Ethiopia, Philippines, New Zealand, Slovakia, Bangladesh, Belarus, Moldova, Albania, Gibraltar, Sweden, Zimbabwe, Algeria, Luxembourg, Belgium, Honduras, Kyrgyzstan, Romania, Croatia, Czech Republic, Georgia, South Africa, Indonesia, Germany, Spain, Pakistan, Yemen, France, Morocco, Uzbekistan, Tajikistan, India, North Macedonia, USA, Namibia, Cambodia, Senegal, Serbia, UK, Turkey, Greece, Russia, Colombia, Nicaragua, Argentina, Bulgaria, Vietnam, Ukraine, Armenia
About
Grant Thornton Uruguay is a Certified Public Accountants firm that has been operating in Montevideo for many years. We have been a member firm of Grant Thornton since June 2002. Our firm combines the resources of the international network with vast experience and knowledge of the local market. This enables us to provide concrete solutions to the needs of companies or organisations and to their owners or managers.