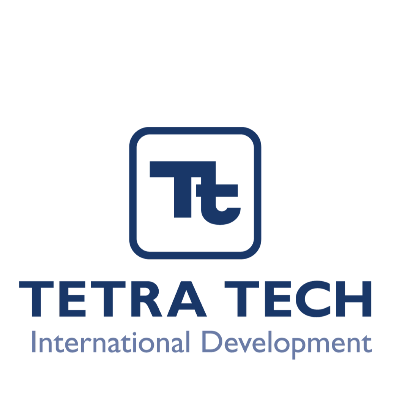 Member
Tetra Tech International Development (formerly Coffey)
Member
General
Partners/Competitors
•

432
General
Partners/Competitors
•
432
Details
Types:
Consulting Organization
Funding agencies:
ADB, DFAT Australia, DANIDA, FCDO, EBRD, EC, KFW, USAID, WB, Other, UNICEF, BEIS
Sectors:
Agriculture, Anti-Corruption, Civil Society & NGOs, Conflict, Decentralization & Local Development, Education, Energy, Environment & NRM, Gender, Grants & Grant Schemes, Justice Reform, Monitoring & Evaluation, Programme & Resource Management, Research, Rural Development, SME & Private Sector, Social Development, Urban Development, Water & Sanitation, Youth
Nr. of employees:
1001-5000
Other offices:
Colombia, France, Palestine / West Bank & Gaza, Liberia, Mexico, Zambia, Ghana, Philippines, Uganda, Iraq, Poland, Georgia, Cote d'Ivoire, South Korea, Tanzania, El Salvador, Bosnia and Herzegovina, Netherlands, Pakistan, UAE, Kenya, Canada, USA, USA, USA, Kenya, South Africa, Brazil, Bulgaria, India, Germany, Uganda, USA, USA, Australia
About
Tetra Tech International Development has a 40-year history in successfully delivering international development projects on behalf of donors around the world, including the UK's Department for International Development (DFID), Foreign Commonwealth Office (FCO), and the European Union (EU). Our people are focused on improving lives by working side by side with local partners to support stability, economic growth, and good governance.
Tetra Tech International Development is part of Tetra Tech, a global family of experts providing international development services in over 13 key practice areas in over 100 countries around the world. Tetra Tech serves the major aid markets in the UK and Europe, as well as the U.S. Agency for International Development, the U.S. Department of State, Australia's Department of Foreign Affairs and Trade, and multilateral development banks.
Tetra Tech International Development has robust policies and guidelines which exemplify our commitment to safeguarding and technical excellence in gender equality. Our team of dedicated GEDSI advisers work closely with our staff and partners to ensure a context-specific and consistent approach is applied to all of our programmes to improve the livelihoods of the world's most marginalised groups.