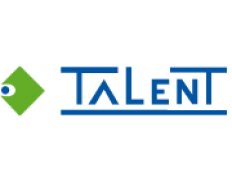 Talent Ingenieria Instalaciones y Servicios S.L.
Details
Types:
Consulting Organization
Funding agencies:
EC, IADB
Sectors:
Civil Engineering, Water & Sanitation
About
Talent Ingeniería, Instalaciones y Servicios S.L., es una empresa dedicada a la construcción de insfraestructuras públicas. Se estructura en dos grandes áreas de negocio, la ejecución de obras, que es la actividad principal, y la prestación de servicios de consultoría y asistencia técnica.
Fundada en Valencia, España, en 1999, para Talent la búsqueda de la excelencia es un objetivo constante, destacando en cada una de las obras contratadas por la calidad de los trabajos, la personalización de los mismos, una buena relación coste-eficacia, un óptimo ajuste de a los plazos de ejecución, una excelente gestión de seguridad y salud, y un cuidadoso respeto por el medio ambiente, lo que le ha permitido consolidarse en el sector, logrando ganarse el reconocimiento de sus clientes, colaboradores y empleados.
Talent Ingeniería, Instalaciones y Servicios S.L., is a company dedicated to the construction of public infrastructure. It is structured in two major business areas, the execution of works, which is the main activity, and the provision of consulting services and technical assistance. Founded in Valencia, Spain, in 1999, for Talent the search for excellence is a constant objective, highlighting in each of the works contracted for the quality of the work, the personalization of the same, a good cost-effectiveness ratio, a Optimal adjustment of execution deadlines, excellent health and safety management, and careful respect for the environment, which has allowed it to consolidate itself in the sector, earning recognition from its clients, collaborators and employees.
Recruitment Overview
No information available