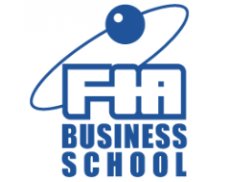 FIA – Fundação Instituto de Administração / FIA Business School
Details
Types:
Academic Institution
Funding agencies:
EC, IADB, WB
Sectors:
Education, Training
Nr. of employees:
501-1000
About
FIA - Fundação Instituto de Administração is a private not-for-profit institution established in 1980 that congregates a select group of program directors who manage institutional programs and develop research projects, consultancy and business education in all areas of administration.

The multidisciplinary feature of the group and teams that form the Foundation allows the execution of projects of all sizes and scopes with great organizational and social relevance.

Since 1993, when the first MBA was launched, FIA has trained over 8,000 executives. All MBA courses are recognized by MEC (Ministry of Education) and have the quality certification by the AMBA (Association of MBAs), appearing prominently in the top rankings of executive education, in Brazil and abroad.

Currently FIA has a portfolio of executive education courses, such as extension courses, MBAs, graduate courses, post-MBA programs, in addition to the Undergraduate Program in Management which aims to transform young people into successful executives.