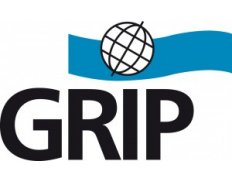 GRIP - Group for Research and Information on Peace and Security
Details
Types:
Consulting Organization
Funding agencies:
EC, UNDP, Other, OSCE, UN
Sectors:
Conflict, Humanitarian Aid & Emergency, Research
About
Created in Brussels in 1979, GRIP (Groupe de recherche et d'information sur la paix et la sécurité) developed in a particular context, that of the Cold War. At that time, our first research work tackled the balance of power resulting from the East-West confrontation and, throughout the 1980s, GRIP became well-known for the accuracy of its analyses and reports dealing with the arms race, its mechanisms, the interests at stake, etc.

Since the fall of the Berlin Wall in 1989, the geo-strategic perspective has changed considerably and so have GRIP's research interests. Since then, GRIP has tackled security issues in the broad sense, studying things like the prevention, management and resolution of conflicts, mostly in developing countries (particularly in Africa). Two of the many aspects in which GRIP specialises are the proliferation of light weapons and the control of the arms trade. Less traditional themes are also given close attention, like "green" conflicts, the role of the media and science, globalisation and humanitarian action, to cite some of the most recent.
Recruitment Overview
No information available