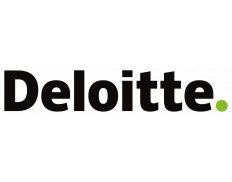 Details
Legal residence:
Montenegro
Types:
Consulting Organization
Funding agencies:
EC, Other
Sectors:
Audit, Finance & Accounting
Other offices:
Burundi, South Sudan, Pakistan, Tunisia, India, Thailand, Israel, New Zealand, Timor-Leste, Togo, Germany, Bangladesh, Lebanon, Saudi Arabia, Iceland, Finland, Malta, Malaysia, Lithuania, Latvia, Estonia, El Salvador, Cambodia, Austria, Gabon, Malawi, Madagascar, Congo, Morocco, Australia, Slovenia, Jordan, Papua New Guinea, Tunisia, Cayman Islands, Bermuda, US Virgin Islands, Barbados, Mauritius, Belarus, Algeria, Dem. Rep. Congo, Uzbekistan, Japan, Sweden, Philippines, Ireland, Indonesia, Venezuela, Honduras, Guatemala, Dominican Republic, Chile, Canada, Ecuador, Switzerland, Denmark, Australia, Italy, Trinidad and Tobago, Singapore, China, Zambia, Ghana, Germany, Zimbabwe, South Korea, Portugal, Peru, Armenia, Panama, Greece, Palestine / West Bank & Gaza, UK, Bolivia, Slovakia, Norway, Angola, Benin, Mongolia, Namibia, Paraguay, Bosnia and Herzegovina, UAE, Tajikistan, Uruguay, Kyrgyzstan, Colombia, Mexico, Brazil, Cameroon, Luxembourg, Nigeria, Botswana, Cyprus, Nicaragua, Moldova, Uganda, Spain, Tanzania, Mozambique, Egypt, Kazakhstan, Bulgaria, Turkey, North Macedonia, Kenya, Bahrain, Jamaica, Gambia, South Africa, Romania, Costa Rica, Ukraine, Kosovo, France, Russia, Argentina, Caribbean Netherlands, Serbia, Croatia, Belgium, Azerbaijan, Cote d'Ivoire, Albania, Netherlands, India, Georgia, Poland, Czech Republic, Hungary, Vietnam, Senegal, USA
About
Our clients in Montenegro include many domestic enterprises, both state-owned and private, multinational companies, banks and other financial institutions.
To respond to clients' growing demands, Deloitte has continuously maintained high quality of its basic services, while staying at the cutting edge of new business technology.