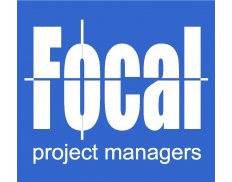 Details
Types:
Consulting Organization
Funding agencies:
ADB, AfDB, DFAT, GA Canada, DANIDA, FCDO, EBRD, EC, EIB, IADB, KFW, MCC, NDF, NZAID, SIDA, UNDP, USAID, WB, Other, AFD, BADEA, Enabel, CDB, GIZ, Government, ISDB, LuxDev, MFA Finland, NADB, NORAD, OSCE, OAS, UNOPS, USTDA, US DoS, UN, CoE, SDC, IFAD, UNICEF, WHO, UNIDO, UNEP, FAO, ILO, ETF, UNHCR, UNESCO, CEB
Sectors:
Civil Engineering, Design, Energy, Programme & Resource Management
About
Focal's core business is the provision of professional project, construction management and cost consulting services for building projects and their infrastructures. We manage projects through all stages of implementation from inception to design, permitting and construction to project commissioning and maintenance.
Our philosophy is to function strictly as the owner's technical representative, independent of design and contracting practices thus allowing us to focus on our assignments with no conflict of interest.
Focal joins its clients in their mission to improve the way their projects are developed and managed, by providing modern management tools, methodologies and technical expertise to satisfy the unique requirements of each assignment.
Focal has grown to become a leading firm in its sector in Greece and is expanding its capability to service its clients in South-East Europe, currently operating in Serbia, Bulgaria, Bosnia-Herzegovina, Romania and Cyprus.
Responding to the increasing sensitivity of our clients on sustainability issues, we invest in resources and management tools to ensure our projects achieve best practice in sustainable design and environmental performance.
Recruitment Overview
No information available