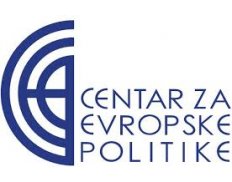 Member
CEP - European Policy Centre
Member
Details
Funding agencies:
EC, EIB, SIDA, UNDP, USAID, Other, GIZ, CoE
Sectors:
Anti-Corruption, Civil Society & NGOs, Education, Human Resources, Inst. Devt. & Cap. building, Justice Reform, Monitoring & Evaluation, Public Administration, Research, SME & Private Sector, Standards & Consumer Protection
About
European Policy Centre is a non-governmental, non-profit, independent think-tank, founded in 2011 by a group of professionals in the area of EU law, EU affairs, economics and public administration reform, dedicated to improving public policy in the context of Serbia's accession to the EU. Since 2018, CEP has been the highest-ranked think tank in the Western Balkans according to the global Go to Think Tank Index report.
The founders of CEP have defined it as a "new-generation" think-tank, following the first wave of democratisation-driven civil society organisations of the 1990s and the second wave of organisations focusing on the consolidation of democratic processes in Serbia in 2000s. As an EU candidate country, Serbia needs research centres capable of offering specialised knowledge in different EU policy areas and providing high quality policy alternatives based on solid research.
The most important features of CEP as the "new-generation" think-tank include the knowledge and experience of the legal harmonisation process and the workings of Serbian public administration, as well as commitment by its members to put their expertise at disposal of the intensified upcoming phase of Serbia's EU accession. Strong social capital gathered in CEP's membership and associates and bright young members of team combine with these features to create a think-tank capable not only of producing high quality research products but also penetrating the decision making arena to create tangible impact.