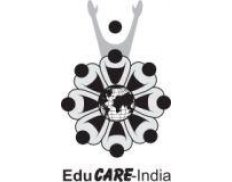 Details
Sectors:
Agriculture, Culture, Education, Energy, Environment & NRM, Human Resources, Micro-finance, Poverty Reduction, Research, Rural Development, Social Development, Youth
About
Vision
EduCARE's vision is to promote pathways to intellectual freedom, social justice, community welfare, economic liberty and sustainable development for individuals, families and social groups working to achieve their rationalized Life Dreams.
Mission
EduCARE's mission is to contribute towards more productive and efficient development and utilization of all available resources in society as well as workplace for creating better living environments.
Goals
EduCARE India will administer effective programmes that have at their core the goals of spreading awareness, imparting education and information, developing skills, and employment opportunities leading to prosperity.
Sustainability Support
EduCARE India creates own self-sustainable support systems through social entrepreneurship and volunteer action.
EduCARE India does NOT receive any charity donations or external financial aid from general public, government or businesses.
Organisation
EduCARE India, is an autonomous NGO and a Community Benefit Organisation with registered No. 1430/2004-05 under Societies Registration Act XXI of 1860 of Govt of India