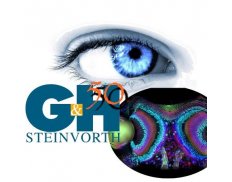 Details
Legal residence:
Costa Rica
Sectors:
Laboratory & Measurement, Procurement
About
G&H Steinvorth Ltda. is a Central American laboratory equipment and chemical product importer based in San Jose, Costa Rica since 1962. The firm's client list includes both well known firms. Our unblemished track record of over 50 years is one of the reasons that G&H Steinvorth is one of the primary suppliers of the Costa Rican Social Security system which brokers purchases for the country's extensive hospital, university and Industry network.
We also supply private sector firms as well. G&H Steinvorth Ltda was established in 1962 by the father and son team Gerardo and Herbert Steinvorth. From its inception, its mission has been to supply Costa Rica with laboratory equipment and chemical products of the highest quality and worldwide prestige. Our company has a well-established reputation for its commitment to service, its integrity and its high standards. This is basis for our current market presence of 50 percent or more of our segments of the health and educational sectors and for the growth of 28 percent in our sales to private industry.