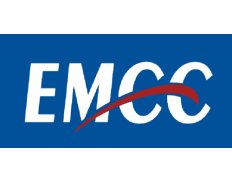 EMCC - Engineering Management and Consulting Center
Details
Legal residence:
Palestine / West Bank & Gaza
Types:
Consulting Organization
Funding agencies:
DANIDA, EC, IADB, USAID, WB, GIZ, Government, UNOPS, UN
Sectors:
Architecture, Civil Engineering, Environment & NRM, Finance & Accounting, Humanitarian Aid & Emergency, Inst. Devt. & Cap. building, Monitoring & Evaluation, Pollution & Waste Management (incl. treatment), Programme & Resource Management, Roads & Bridges
About
EMCC (Engineering Management and Consulting Center) mission is to provide its valued clients with high caliber multi-disciplinary consulting services in Engineering, Management,
Environment and Development in Palestine.
The comprehensive capabilities of EMCC help in the provision of professional services to meet the most challenging demands on projects in several fields.
EMCC is one of the Palestinian's best known Consulting companies. EMCC was established in Gaza and West Bank in 1993 as a consulting firm to meet the demand need for professional engineering, management and institutional capacity building services.
EMCC is registered at the Association of Engineers in Gaza.
EMCC has designed and supervised some of the most important infrastructure projects in the Gaza Strip and West Bank. EMCC provides a comprehensive professional and quality service in different engineering and management disciplines. The Center's broad spectrum of services includes planning, engineering, design, construction management, environmental studies, community development and training courses in several fields.
Recruitment Overview
No information available