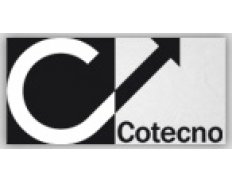 Cotecno Srl
General
Partners/Competitors
•

184
General
Partners/Competitors
•
184
Details
Types:
Consulting Organization
Funding agencies:
ADB, EBRD, EC, IADB, UNDP, WB, Other, Government
Sectors:
Civil Society & NGOs, Culture, Education, Gender, Health, Human Resources, Human Rights, Inst. Devt. & Cap. building, Justice Reform, Labour Market & Employment, SME & Private Sector, Social Development, Tourism, Urban Development
About
Cotecno Srl is a consulting company providing technical assistance services within the framework of international co-operation and local development projects funded by national/regional authorities as well as international organisations and bilateral programs such as European Commission, World Bank, United Nations Development Program, etc. Established in 1977, Cotecno has implemented more than 120 projects in about 40 countries during its more than thirty years of activity.
At an international level, Cotecno has acquired considerable experience in the various steps of the project cycle ranging from identification and preparation, to appraisal and planning. Cotecno carries out project implementation, supervision, monitoring, evaluation, tendering and procurement. The main sectors/areas of specialisation are the following:
Institution Building/Strengthening,
Social Development and Health,
Private Sector and SMEs Development,
Sustainable Tourism, Cultural Heritage Protection and Urban Development,
Vocational Training and Education.
Cluster analysis, Twinning and Study Tours in Italy and EU countries for government officers and professionals are also provided.
Cotecno's combined experience in both economic and social development related sectors has enabled the consultancy to acquire a high degree of know-how in the management of integrated development projects at both national and local levels. At a national level, also within the framework of its permanent participation to the 'Consorzio ECO' - specialised in integrated local development projects funded by local authorities, national institutions and the European Commission/European Social Fund - Cotecno provides vocational training and employment services as well as technical assistance in fields related to the fight against social exclusion, particularly in outlying or particularly disadvantaged areas.
Recruitment Overview
No information available