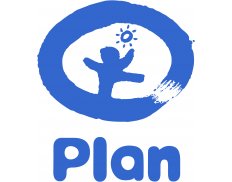 Member
ROA - Plan Americas - Regional Office for The Americas
Member
Details
Types:
Consulting Organization
Funding agencies:
ADB, AfDB, DFAT Australia, GA Canada, DANIDA, FCDO, EBRD, EC, EIB, IADB, KFW, MCC, NDF, NZAID, SIDA, UNDP, USAID, WB, Other, AFD, BADEA, Enabel, CDB, GIZ, Government, ISDB, LuxDev, MFA Finland, NADB, NORAD, OSCE, OAS, UNOPS, USTDA, US DoS, UN, CoE, SDC, IFAD, UNICEF, WHO, UNIDO, UNEP, FAO, ILO, ETF, UNHCR, UNESCO, CIP, FP7, EBA, EIOPA, ESMA, Horizon 2020, NHA
Sectors:
Civil Society & NGOs, Democratization, Disaster Reduction , Education, Food Security, Fundraising, Gender, Grants & Grant Schemes, Health, Human Rights, Humanitarian Aid & Emergency, Inst. Devt. & Cap. building, Labour Market & Employment, Mapping & Cadastre, Migration, Monitoring & Evaluation, Poverty Reduction, Regional Integration, Social Development, Water & Sanitation, Youth
About
Since 1937, Plan ROA has strived to give people and communities in the 49 poorest countries in the world tools to help them effect real change - improving life today and offering children a chance for a better tomorrow. Plan USA has designed programs to life whole communities out of poverty by providing safe drinking water and building health care and education centers.