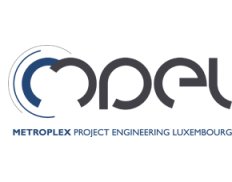 M.P.E.Luxembourg s.a.r.l. (Metroplex Project Engineering) )
Details
Legal residence:
Luxembourg
Types:
Consulting Organization
Sectors:
Civil Engineering, Transport
About
MPEL Consultants will be embedded within your organization.They are performing their tasks with the upmost ethical value and with all required independence.
Our consultants are experts in their fields, mastering all the facets of their profession using best in class industry standards and methodologies.
Our consultants are Subject Master Experts who have an intense and diverse experience through practice and education in their given area of expertise.
As our customers can testify, a MPEL expert is someone widely recognized as a reliable source of know how that has all the faculties for judgment and decision making. In that sense, MPEL selects its consultants first on the ground of being able to pragmatically apply the best methodologies to bring you the solution you need rather than bringing a dogmatic theoretical approach.