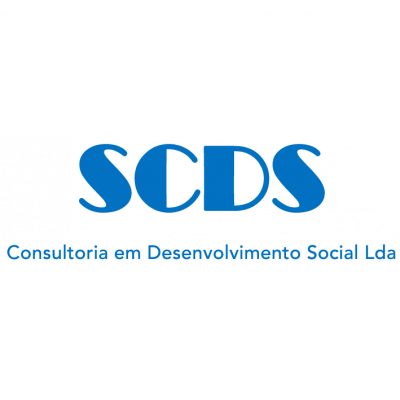 SCDS SAL Consultoria em Desenvolvimento Social Lda.
Details
Legal residence:
Mozambique
Types:
Consulting Organization
Funding agencies:
AfDB, KFW, MCC, WB
Sectors:
Civil Society & NGOs, Corporate Social Responsibility, Decentralization & Local Development, Environment & NRM, Human Rights, Humanitarian Aid & Emergency, Inst. Devt. & Cap. building, Monitoring & Evaluation, Poverty Reduction, Programme & Resource Management, Rural Development, Social Development, Training, Water & Sanitation
About
SCDS provides professional social development and environmental services to clients in a wide variety of sectors in and outside of Mozambique.
SCDS is a dynamic, creative, independent and honest company that provides professional assistance and services that stem from an excellent understanding of the economic, social and political realities of Mozambique and other countries in the region.
SCDS is licensed by the Ministry for Lands, Environment and Rural Development to carry out Environmental (and social) Impact Assessments in Mozambique. Professional experience over twenty years in project design, management and programming, participatory monitoring and evaluation, and establishment of consultation processes.
Special areas of competence of the firm include stakeholder involvement in decision-making processes, capacity building of private and public sectors, demand-based planning and project implementation, communication, institutional strengthening, community training.
SCDS has expertise to carry out socio-economic studies, environmental and social impact assessments, monitoring, audits and consultative planning for various sectors including energy,natural resources management, LNG and mining, water supply and sanitation, roads and tourism.