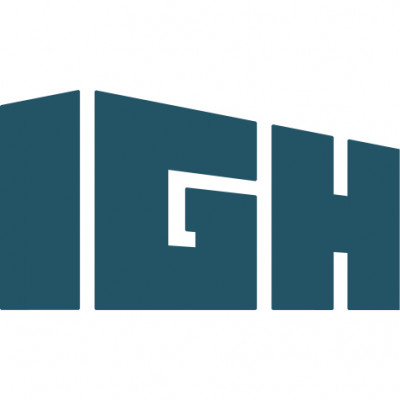 Member
INSTITUT IGH, d.d.
Member
Details
Types:
Consulting Organization, Engineering Firm
Funding agencies:
EBRD, EC, EIB, UNDP, WB, Other, ACTED
Sectors:
Architecture, Civil Engineering, Design, Pollution & Waste Management (incl. treatment), Roads & Bridges, Transport, Urban Development, Water & Sanitation
Nr. of employees:
501-1000
About
INSTITUT IGH, d.d. (hereinafter IGH) is the leading consultancy company in South East Europe offering a wide range of consulting services and providing complex professional support to public and private clients in the field of civil engineering in the Croatia and international markets.
During seven decades of its continuous existence IGH has matured into an exceptional organization. As a result of synergy of multidisciplinary approach and high quality of its services, as well as dedication to providing innovative approach and new technologies in the infrastructure, IGH is capable of providing state of the art services to its clients in number of sectors relevant for today's society such as: Roads, Railways, Maritime Buildings, Airports, Building Engineering, Water Engineering, Environmental Protection, Energetic & Industry and Engineering Structures.
In addition to its extensive experience in all major construction projects in Croatia, IGH has also taken up challenges on international markets in the Europe and Middle East, especially Western Balkans region: Bosnia & Herzegovina, Montenegro, Kosovo, Serbia, Albania, Bulgaria, Romania, all the way to Georgia, Ukraine, Kazakhstan and Russia. IGH has good experience in implementing projects in multiple countries and various culture environments and is in many instances relaying on additional expertise of our local partners in those countries.
IGH's capacity is also visible through its financial results. Our average annual turnover in the last five years amounts to 26.4 million EUR.
IGH provides services in nearly every field of civil engineering with the focus on the following: Design and Master Planning, Supervision, Project Management and Development Consultancy, Laboratory, Field Testing and Surveying, Studies and Advisory Services.
IGH is certified for performance of all activities in accordance with appropriate sustainable development standards: ISO 9001:2015, ISO 14001:2015, OHSAS 18001:2007 and ISO 50001:2018.
IGH has more than 500 employees, which of more than 350 are technical personnel, namely certified engineers in civil engineering and other related disciplines. IGH mostly relies on its own personnel, directly employed consultants, experts and engineers with more than 95% of permanently employed staff, which enables IGH to perform most of the engineering and consultancy work in-house.