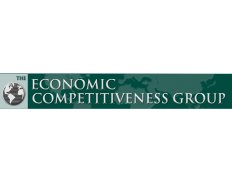 Economic Competitiveness Group, Inc.
Details
Types:
Consulting Organization
Funding agencies:
ADB, EBRD, EC, IADB, UNDP, WB
Sectors:
Programme & Resource Management, Research
About
The Economic Competitiveness Group is a group of professional economists, planners, and management consultants dedicated to helping clients achieve sustainable economic competitiveness using an innovative, cluster-based methodology, a proven collaborative implementation process, and a host of related analytical and institution-building services. ECG specializes in assisting regions (metropolitan areas, states, countries, and cross- border regions) to develop and implement action-oriented economic development strategies.
Recruitment Overview
No information available