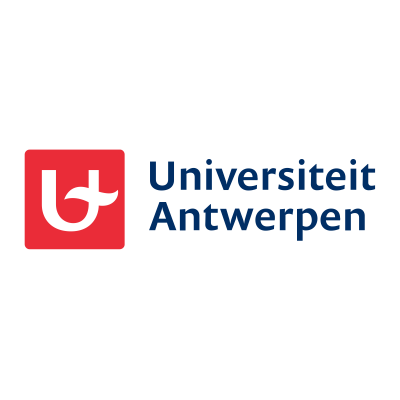 University of Antwerp / Universiteit Antwerpen
General
Partners/Competitors
•

1947
General
Partners/Competitors
•
1947
Details
Types:
Academic Institution
Funding agencies:
EC, IADB, UNDP, WHO, FP7, Horizon 2020, Horizon Europe
Sectors:
Education, Research
Nr. of employees:
5001-10000
About
The University of Antwerp is characterised by its high standards in education, internationally competitive research and entrepreneurial approach. It was founded in 2003 after the merger of three university institutions previously known as RUCA, UFSIA and UIA. Their roots go back to 1852. The University of Antwerp has about 18 500 students, which makes it the third largest university in Flanders. 13% of the students at the University of Antwerp are international students.The University of Antwerp formes the backbone of the Antwerp University Association (AUHA) a strategic collaboration with 3 university colleges located in Antwerp.
The Flemish higher education system is undergoing some structural changes, which have an impact on the organization of the international mobility. As from the academic year 2013-2014 the academic Bachelor-Master programmes, so far offered at university colleges, will be integrated into the universities. More information can be found on the website of the Flemish Ministry - Department of Education and Training (http://www.ond.vlaanderen.be/hogeronderwijs).
With regard to the University of Antwerp this means that Design Sciences, Applied Engineering, Physiotherapy and Translation/Interpreting organised at Artesis University College and Karel de Grote University College are incorporated in an existing UA faculty or form a new one. International students in these educational programmes will become (exchange) students of the University of Antwerp.
The University of Antwerp has 9 faculties in Applied Economic sciences , Applied Engineering, Arts , Design Sciences, Law, Medicine and Health Sciences , Pharmaceutical, Biomedical and Veterinary Sciences , Political and Social Sciences and Sciences. The Institute of Development Policy and Management (IOB), the Antwerp Management School (AMS) and the Institute of Transport and Maritime Management Antwerp (ITMMA) have an autonomous, faculty-like status.
Doctoral programmes are available in most faculties.
The University has 9 campuses spread over the city. The city campus, Campus Mutsaard and Campus Paardenmarkt are situated in the historic centre (top photo). Campus Middelheim, Groenenborger and Drie Eiken are situated in the green belt to the south of the city.
Recruitment Overview
No information available